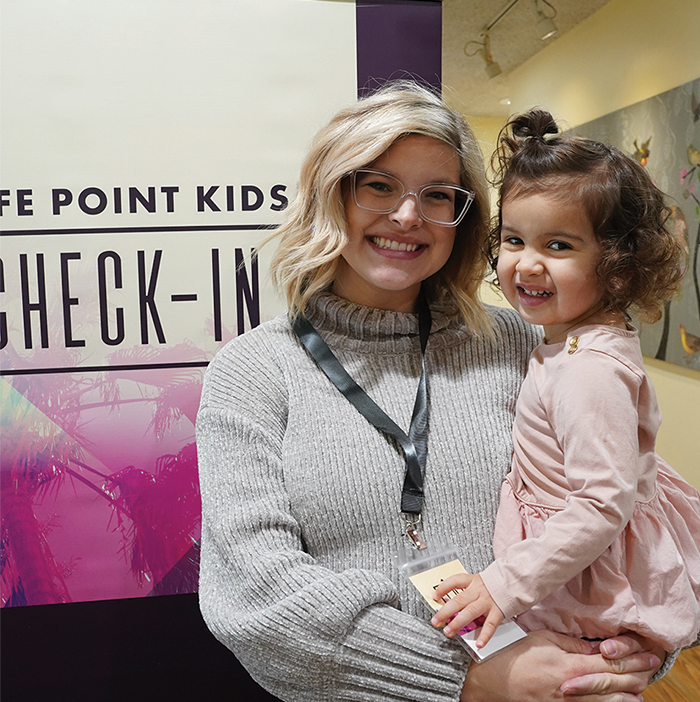 instilling biblical truths at a young age
Here in the Children's Ministry at Life Point Church, we welcome ages starting at little babies all the way up to sixth grade. All of our LP Children's Ministry volunteers have gone through a background check to ensure a safe environment for all the kids as well as on grounds volunteer based security team.
In each classroom we have toys and fun games for all age groups. But not only do we have fun playing with the kids, we also have fun diving into the Bible and learning about God. Every Sunday we begin with a Bible story geared towards each age group. During story time we use illustrations, props, activities and games that fit to each story to help kids gain a better understanding. After story time we have all the kids participate in a time of worship. We encourage kids to use hand motions and sing a long to make worship time fun and energetic! And they love it. Each week there will be a craft specific for each story, to give the kids a chance to use their creativity, as well as bring something home to remember the story by. The children's service will end with snack time and a chance to socialize and play games with the other children.
Our stories are always gospel and bible centered, teaching kids about God as well as allowing them to ask God into their hearts. We also encourage kids with a memory verse each week and if memorized, they get to choose a toy from the treasure chest.
Life Point children's ministry focuses on instilling biblical truths at a young age. As well as making church and learning about Jesus fun!